100 days into this adventure…
Posted by Brooke Tower on Tuesday, September 23, 2014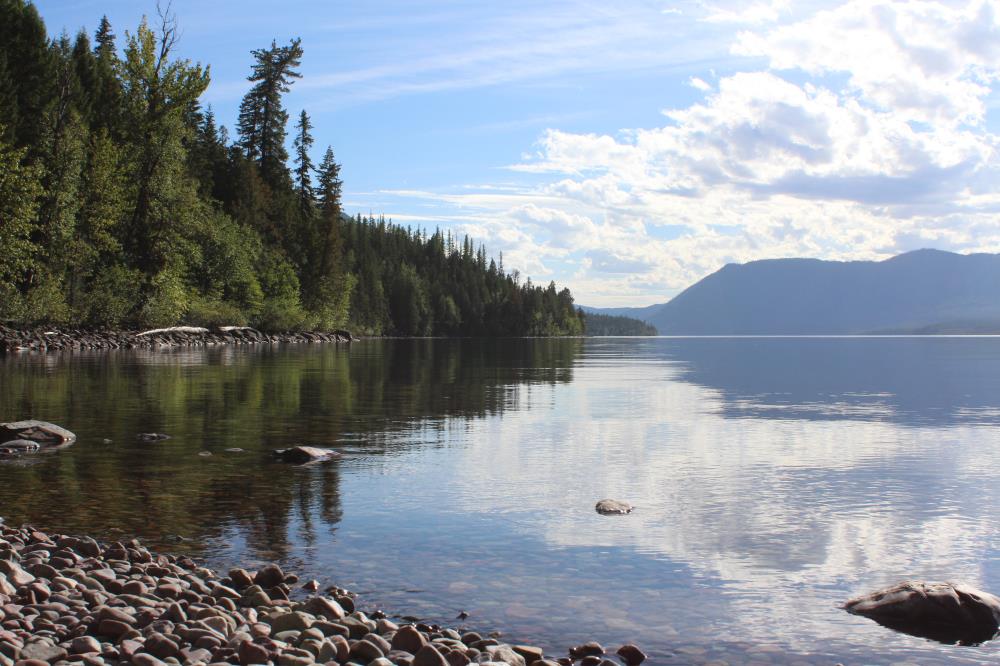 "Crazy pretty much sums it up," Luke responded when asked at church yesterday what he thought about this adventure. It definitely is crazy--crazy good, crazy hard, crazy fun, crazy lonely, and crazy beautiful most of all. There is so much to take in and process, I often struggle to find words to capture what is going on, in our minds, in our hearts, in our truck, and in our 5th wheel. But 100 days into this particular craziness seems worthy of reflection for me.
I have often been asked what my favorite place has been so far. And my answer is, "Where we are, today, [in Portland,] is my favorite." Because THIS is where I am in and THIS is the moment I am experiencing, and I try to look for things to be thankful for in most moments (when I remember). There is so much to see and do everywhere we go. The decisions to make the most of these opportunities are sometimes overwhelming.
But, if I had to pick a favorite place we have stayed, I would choose Columbia Falls, MT, 30 minutes from Glacier National Park. It is a town of about 5500 people on a river and has a friendly small town feel to it--from the RV park owners to people at the grocery store. After 3 weeks of driving 30 minutes for groceries to the nearest very small "supermarket," (4 aisles wide) I was actually giddy to find out that we were less than a mile from a "real" grocery store. With a small fridge, and little counter space, being able to just go and pick out a birthday cake for Luke in a matter of minutes felt incredible. When I got the Kroger/Smith/Fred Meyer savings card from the man at the customer service counter, and said we were traveling so I didn't want to give an address for ads, he asked where I was from. When I told him Michigan, he asked if I was a Yooper or a Troll (obviously he was from the UP). There have been many fun connections like these in random places.
Whitefish, a town 20 minutes away, has a ski resort and downtown area with many fun activities. And Kalispell was about 30 minutes away and had all the familiar chain stores this suburban girl could want to see. And Glacier National Park was breathtaking in its majestic beauty. The mountains, clear glacial lakes, and waterfalls were stunning. We stayed there for 3 weeks, long enough to know my way around without having to look up an address with every destination, especially since the towns were relatively small with few major roads. So, the comforts of what feels familiar, combined with the spectacular scenery around us has made for my favorite place if forced to choose one.
Every new campground is different, and so there are still countless changes everywhere we go. And this feels exhausting to me often. We are in a better rhythm, I think, but no two days are alike. Right now, after weeks of not being near anyone we have history with, it has been so refreshing to be with dear friends and in sticks-and-bricks (a RV term) houses rather than our RV, outside, or public places.
It felt strange that J. flew to California for work from Portland's airport (which is a loud 2 miles away from here). It was great that he had a direct flight, and didn't have to deal with jet lag, but a bummer to have a week without him here to explore and enjoy Portland with us. However, we still need to get out of this small living space and take advantage of this incredible location's opportunities.
Most days and moments, I think what we are doing this year is worth it, will be worth it. I don't know what seeds of ideas or experiences that are planted will take root and grow. I don't know how the next 100 days will go as I just realized that time span will end at the beginning of 2015. I don't know if I'm covering enough "school" material. I don't know what the kids will think about this experience at the end of it, or even years from now. I am learning to hold expectations more lightly and only time will tell.
---