Chapter 2b, Savage, MN
Posted by Brooke Tower on Monday, August 18, 2014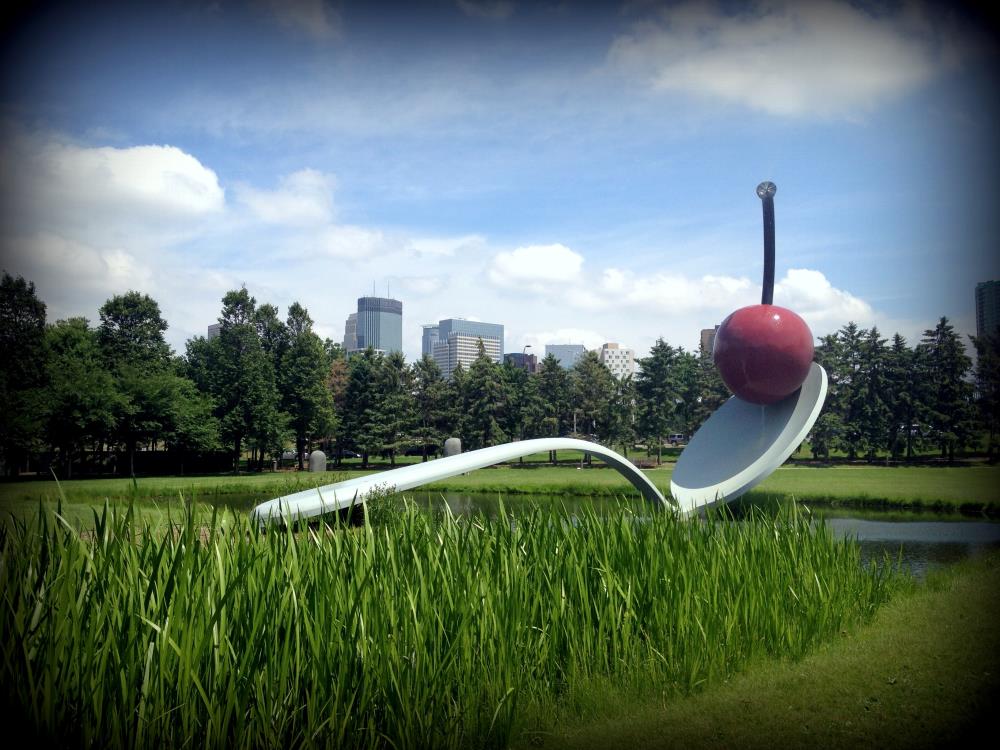 June 22-28, 2014
We had 2 weeks to live and play near the Twin Cities and we wanted to make the most of the opportunity to be with family and friends so I *probably* overscheduled us. And so the log of what we did there is best divided into two entries. What follows is the second. Read the beginning here...
Week 2
Sunday, we got to go to church at Wooddale Church with my family, which was wonderful. It also made us miss our church back home, especially when we got a photo text while we were there from a dear friend saying that we were missing from their view at church. Probably my favorite moment was Lauren asking to sit by Aunt Whitney in the row behind us and seeing them together.
After church, my dad, Bjork, J., and Luke headed to the Twins-White Sox game at Target Field. They had a great time watching the game on this beautiful day.
My mom, Whitney, Lauren and I headed to the Mall of America. Lauren really wanted to go to the Barbie Dreamhouse Experience, and my mom and sister generously and graciously agreed to join us for this over-the-top but fun adventure in pink overload. It was a fun girl-bonding time, especially watching Lauren trying on the virtual clothes in the mirror/camera and then real clothes before skipping down the mini-runway. We recovered from the over-stimulating music and colors with some Cold Stone ice cream.
We got back to my parents' house just as the World Cup USA vs. Portugal game was started, so we stayed to watch that and experienced Portugal's last minute heartbreaking goal to tie the game 2-2 together.
Monday was thankfully a quieter day with going to see the enjoyable Lego Movie with my mom as our only activity. That evening, my dad came over to help us with a sewer gas odor that was leaking from under our kitchen sink. We were very thankful for his expertise, tools, time, and that Home Depot was less than 10 minutes from the campground.
Tuesday, we went to IKEA and the Mall of America with my mom. The kids had more fun at IKEA than I expected, and I was thrilled to find everything that I had been looking for (and of course a few things I hadn't known I wanted/couldn't live without). Eating brunch at the cafe when we first got there helped everyone's attitudes. I had incentivized good attitudes with the hope of riding a couple rides at the Nickelodeon Universe and it worked! The kids also got to pick out early birthday presents from my parents at the Lego Store, so it ended up being an enjoyable trip for all of us.
That evening, we drove across town for dinner with my friend, Mercy, whom I had spent a semester with in Kenya during college, and her family. We were spoiled with homemade mojitos and amazing feta-pesto turkey burgers. Luke and their son, Cole, bonded discussing and playing Minecraft and Clash of Clans. Lauren played with them too and I was just informed she was killed by the boys 15 times (sigh). Mercy's husband, Gregg, and Mercy showed us some incredible pictures from their trip out west from last summer. It was great to reconnect and get some ideas about places to experience.
Wednesday, I decided to take advantage of my sister's empty home, bathtub, and large washer and dryer (that don't shake her home during the spin cycle). It was great for all of us to spread out, and for me to take a nice long bath. We also took their dog, Maya, for a walk around their neighborhood. Both kids did better than I expected with her. :) It was wonderful to have a quiet day. That evening, we celebrated my mom's job offer for an administrative assistant position at their church by having dinner and root beer floats at Culver's.
We began Thursday with swimming. After lunch, my mom picked me and Lauren up to go visit the Minneapolis Sculpture Park. Luke stayed home with J., since he had been begging for alone time. It was fun to explore the amazing space together. Ice cream at Sebastian Joe's was the perfect way to cool off and my strawberry-basil sorbet really hit the spot!
Thursday evening, my dear college friend, Meredith, came to check out our new home and then we went out. We ended up at George & the Dragon for amazing food, drinks, and conversation. It was wonderful to connect with my fun, travel-loving, and thoughtful friend.
Friday, my mom took the kids to see "How to Train Your Dragon 2" and I stayed back and enjoyed a couple of quiet hours to organize some papers and thoughts. And then headed back to pack things up. My parents came over to babysit and J. and I went to the Kona Grill for dinner. It was good to talk about our thoughts and observations about RV living so far and just to be together. Then we went to Whitney and Bjork's house to hang out and play games. We are so blessed by our families and thankful that we get to enjoy time together.
Lessons learned:
Living in an RV is a great way to spend time with family without actually sharing literal living space with them.
Expect travel times to be longer than predicted.
Though our time in MN was amazing and exhausting, I don't think I would have changed a thing and left feeling thankful for the people we got to connect with and the places we got to experience.
---