Have We Really Been Home 6 Months Already?
Posted by Brooke Tower on Wednesday, January 27, 2016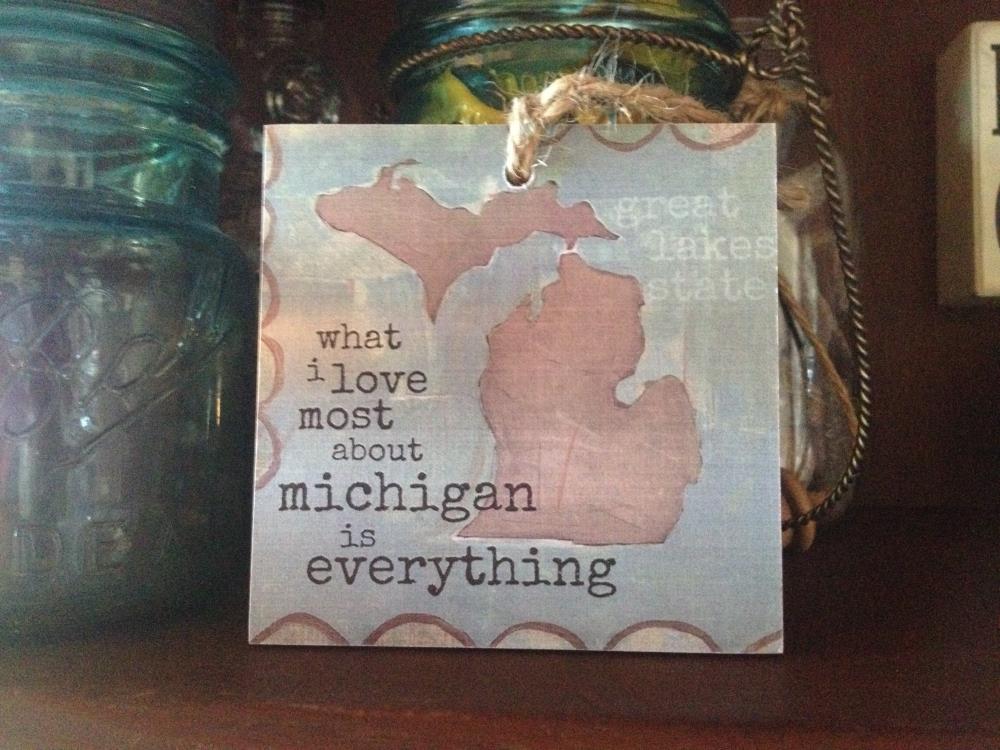 I just realized that tomorrow marks a milestone of how long we have been home--half of a year! Time is a funny thing--it flies and drags simultaneously. The days are often long, but the months and years seem to disappear so quickly. So, of course, in some ways it feels like we have been back longer, and some ways much shorter than 183 days.
I recently worked on a map project that included a photo from each state in the shape of each state. I am hoping a large canvas with a well-printed map arrives tomorrow. I am determined to begin working with each of the kids to make a scrapbook with pictures of their (curated) choosing, and to include words from their journal to help them remember some of the people, places, and stories of our trip. There are stories I hope they'll remember, and a few I hope they won't. It will be interesting to process some of the places and experiences by sifting through the tens of thousands of photos, to see what memories arise for each of us.
It is crazy to think that last year at this time we were in Santa Fe, New Mexico. Because of the elevation there, we did get a few inches of snow, and woke up shivering to discover that one of our propane tanks had run out of fuel in the middle of the night. But I could still wear my flip-flops through the snow to the bathhouse, so it clearly wasn't too severe. We received more snow the night before we left for Oklahoma, and actually had to borrow a ladder to get the snow off of the slides, using a broom, so they could come back into the 5th wheel for travel. Rain runs off no problem, leaves can be brushed off from the roof, but it looked dangerous to climb up on the slippery rounded rubber roof. The RV park owner was reluctant to even let us borrow the ladder.
As the weather has gotten colder and much snowier, we do miss the milder weather, but are thankful we don't have to worry about unhooking our water so our hose won't freeze, or how full the propane tanks are before we go to bed, or where to get said propane. Having a snow blower has helped us greatly to manage all the white stuff that insists on falling on our driveway and sidewalk.
As we cross this milestone, I am thankful to say that I have accepted a job offer that I am very excited about. I will begin a new adventure of working in the Operating Room of a nearby hospital, and can't wait to learn my new nursing role. I start in a couple weeks, which is a great deadline to get some more pictures on the walls, and the kids' bathroom painted. J's independent and partnership consulting has gone well so far and we are thankful for the connections he has been able to make.
The kids have loved having friends and neighbors to play with and a fabulous school with "professional" teachers. Some of you may have heard that Luke complained about how hard it was for him to learn without having a professional teaching him last year, confident that he would learn more quickly if he were in school (which might be true, but I hoped some of the field trips would compensate for my lack of interesting or creative lesson plans). Remembering his comment still makes me smile, and it may be a long time before I don't bring it up to give him a hard time. I continue to be amazed by and thankful for our elementary school's teachers and staff and how they manage to teach so many kids so many valuable things.
Two months ago, we adopted a rescue black lab mix puppy and named him Shadow. He has such a happy, sweet nature, and has been a wonderful addition to our family. We are glad we don't have to worry about him hurting or growling at anyone, and our biggest challenges with him so far have been housebreaking, and him chewing on shoes, stuffed animals, and anything with a tag he can get his mouth on.
It was hard to predict how our life would look the same or different as we anticipated coming home. We had planned to keep Dexter, the dog we adopted on our homecoming day, and would never have guessed that we would have to surrender him. I don't think anyone would have predicted that I would be the one to choose a black Labrador puppy to surprise the kids just before Thanksgiving, but he is a wonderful fit for our family. We weren't sure how long it would take to sell the truck or 5th wheel, so to have both sold by November was a pleasant surprise. J. had been enjoying his relatively new job at a start-up company of 8 months, so we did not expect that J. would become an independent consultant just weeks after returning to Michigan. But it has been a good process of learning and growing and a great adventure for him (and us).
I had hoped the diligence of putting things away in our small RV living space would continue into our house, but old habits and plenty of space have made that more difficult (though having a chewing puppy has helped a resurgence of not leaving things on the floor). I can still find beauty wherever I am, but I have found it takes more effort to have eyes to see it in a familiar landscape.
We are still wrestling with busyness and what to invest our time and energy in and finding a rhythm that works well for our family. And we are so thankful to be home, with friends, and family, to be able to schedule things, to take advantages of opportunities as they come up, to volunteer and be a part of a community again.
---