It's Not Camping
Posted by J Tower on Tuesday, June 16, 2015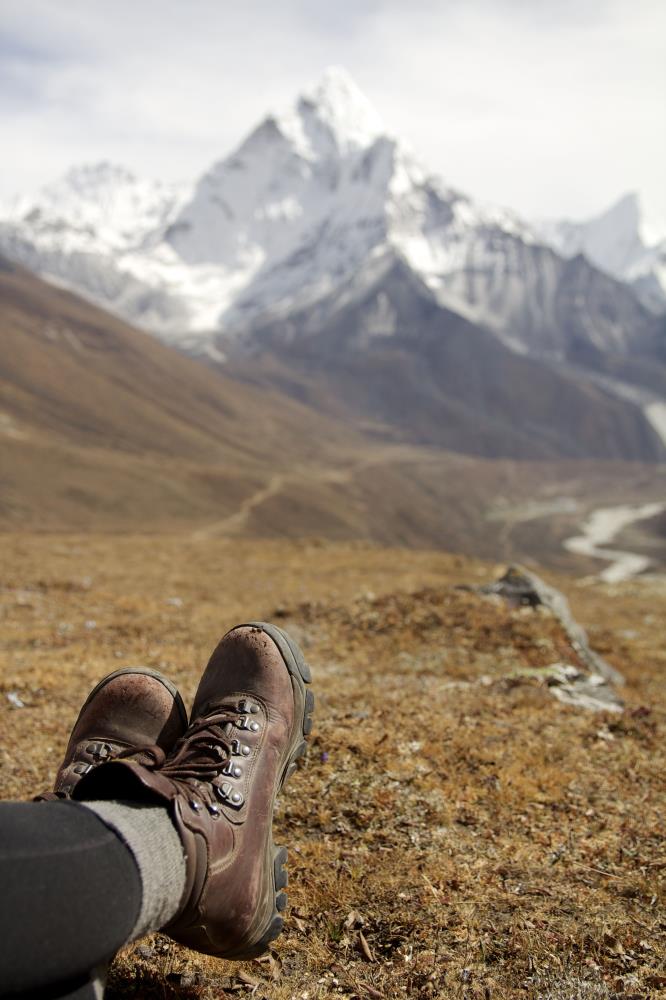 We live in an RV this year. It's our home. We know that's a bit odd, so we don't hold it against anyone when they doesn't truly understand what it's like and how different it is from "camping" for a whole year. Often we see it in peoples' eyes when we tell them what we're doing this year, or hear it in their response.
"Must be nice to take the whole year off."
"You can sleep on our couch if you want to get out of the RV."
We can tell that they don't quite understand. That's ok. We get it. It's unusual what we're doing. The way we see it, we're on a year-long trip, but we're not camping, and certainly not on a year-long vacation.
I suppose to a lot of Americans, living in any RV for any length of time would feel like camping, but I assure you it doesn't feel that way when it's your day-to-day reality. It's better than camping...and also worse. Let me try to explain.
Not as Good as Camping
The first way our situation is different from camping is that it is worse than camping.
To me, camping means time away from the normal schedule; away from work, school, and other responsibilities. It means enjoying the outdoors. Time with friends and family. Eating s'mores and hot dogs roasted on a camp fire. The beach and swimming. To be sure, we've done many of those things over the course of this past year, but none of those have been hallmarks of our daily lives.
The biggest difference is that I'm working every day, Monday through Friday, and Brooke and the kids are doing school. We're cooking dinner for ourselves in our own kitchen most nights. We've actually only had a few campfires. Thankfully, we don't subsist on s'mores and hot dogs, though certainly the amount of travel we're doing this year has caused our diet to lean in the direction of fast food more than we'd like.
Our lives are also marked by the stress of constant change. We just learn where the grocery store is, and it's time to move. We meet people we like, and it's time to leave them behind already. We have to set up and breakdown our home on a regular basis, and though it's not as hard as moving from one home to another, it does retain some essential parts of the that type stress, but constantly.
Better than Camping
Thankfully, though, our life is also much better than camping.
We've lived dozens of places this year, but no matter where we've been, we've felt at home. That's because we always bring familiar surroundings with us. The inside of our RV feels like home. It's familiar no matter how unfamiliar outside is. We know where everything is. We're safe inside from most weather and don't have to worry about scavenging animals.
When people invite us to stay on their couch, we try to explain that we brought our own home with us. We don't want to turn down the hospitality, but our own beds and space is often more comfortable and familiar than even the best guest room.
We have running water in the RV. It has heat and air conditioning, and we actually spend almost all of or time around home inside the RV. We have our own bathroom and shower inside our home. We have 3 TVs and 2 refrigerators--more than at home in Michigan on both counts. The kids have their own room, as do Brooke and I. We have our own washer and dryer in the RV.
In short, it's pretty comfortable, and we don't have to do without very much in the way of comforts.
So What Is It?
Our lives are more complicated in some ways this year, and less complicated in others. On balance, they're probably about the same complexity as they are at home. Whatever we're doing this year--be it some kind of camping, or just living our normal lives while in an RV--we feel very blessed and lucky to have gotten such an amazing experience. We are constantly amazed that we're even on this trip, and keep waiting for it to sink in. How could this be our life? We've seen so many amazing places and people in just one short year. So many, in fact, that we've often looked out the windows of our RV and thought, "how'd we get here?!" or "who's life is this?"
But, one thing I can tell you for sure: it doesn't feel like camping.
---