Missing Home
Posted by Brooke Tower on Friday, January 30, 2015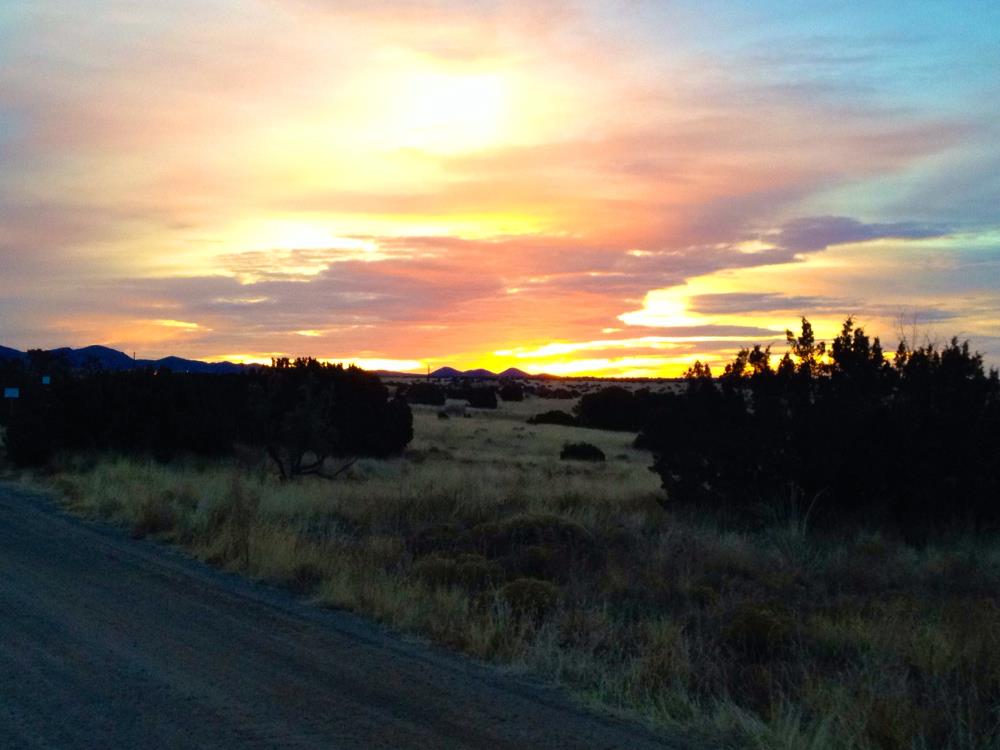 Lately, I have been feeling more homesick than ever. Yes, I am still glad we're doing this 48 States Project. Yes, I am thankful for all the beautiful & interesting things we're getting to see. Yes, it is an incredible opportunity for the kids, and for us as a family.

Last night I read a quote that said, "Wherever you go, go with all your heart." And I remembered about a conversation I had with a friend who suggested that part of the hard part of returning after being in Michigan for the holidays to these travels might be that I left a part of my heart in Michigan.
J. and I have talked about how we put down roots to some extent in each place we've been and what it is like to rip up these shallow roots every 1-3 weeks. I wonder if I've left part of my heart in each of the places we've lived and connected with.
I thought it might be helpful to list some of the things I am missing to help me process this longing for the people and comforts of home. I am thankful that there are so many things to miss, that we have our house, neighborhood and community to look forward to returning to. I know there are people who full-time RV indefinitely, but I cannot imagine living this way beyond this year for our family.
I miss the structure of school, work, church, and organized activities. I have the freedom to choose how we use our time, and what our days look like, but I miss the bittersweet built-in outside activities. I miss knowing how to get where I want to go and not needing Google maps to tell me where things are and how to get there. I miss seeing familiar friendly faces. I miss Bauerwood Elementary school--the teachers, the staff, the bus-drivers. I miss only having to make sure homework is done. I miss friends and playmates for Luke and Lauren.
I miss coffee dates with my friends. I miss dates out with J. I miss being physically present with friends, family & activities. I miss running in familiar neighborhoods and feeling safe listening to songs or podcasts without worrying about strangers, bears, javelinas, or getting lost. I miss exercising with friends. I miss worship at Mars Hill. We have listened to the podcasts of the sermons fairly faithfully, but it's just not the same.
I miss having counter space that allows me to keep out my toaster oven and coffee maker. I miss being able to shop at Costco and having space to store the things I bought. I miss not having to think about water, sewer, electricity, internet, or gas unless they occasionally weren't working or it was time to pay the bill. I miss having a nightstand. I miss having room to leave messes alone for several days without it interfering with walking (my love-hate relationship with Legos has intensified). I miss getting things out of the pantry or refrigerator without feeling like I am playing a spatial puzzle game.
I miss our dishwasher and using ceramic dishes instead of light plastic dishes. I miss having a separate and large washer and dryer that could handle all our laundry needs (without shaking our home). I miss having our doctors, dentists, and hair stylists nearby. I miss the chance of running into someone I know.
So, I am thankful that I have all these things, experiences, and most importantly people to miss. I am thankful for a chance to live more simply. I am thankful for the changing views out my windows. I am thankful that the view inside doesn't change very much. I am thankful for the chance to spend more time reading to the kids and to experience history of different states with them. I am thankful that we have our basic needs more than met, and are able to obtain whatever we need. I am reading the Little House on the Prairie books to the kids and after driving out on the frontier to places that pioneers lived, I can only imagine how much tougher life was for earlier Americans.
I am thankful for friends around the country that we have gotten to share life with in their homes. I am thankful for those chances to stretch out on a couch and be with people whom we know, and who know us. I am thankful for phone dates, Facebook, email, and many ways to keep in touch with friends and family. I am thankful for parents who have come to visit and help us, multiple times. I am thankful for prayers that help keep me sane and going when I am struggling. I am thankful for the excitement and encouragement of others for what we are doing when I don't feel like I have any of my own left.
I am thankful for J., and how he takes care of the heavy lifting details of hooking and unhooking utilities, making sure our propane tanks are full, and doing most of the driving/towing. I am thankful that he has been able to work remotely and still have energy to explore and help with some planning details. I am thankful that even with the mishaps of RV living, ours continues to be livable and we are thankful for this specific 5th wheel that works well for our family of 4.
And I am most thankful for God's goodness and faithfulness in showing how he provides for our needs. I am thankful for the beauty, majesty, and variety of His creation. I am thankful that He goes before us, is with us, and will never leave or forsake us.
---