RVing in New York City
Posted by J Tower on Thursday, June 18, 2015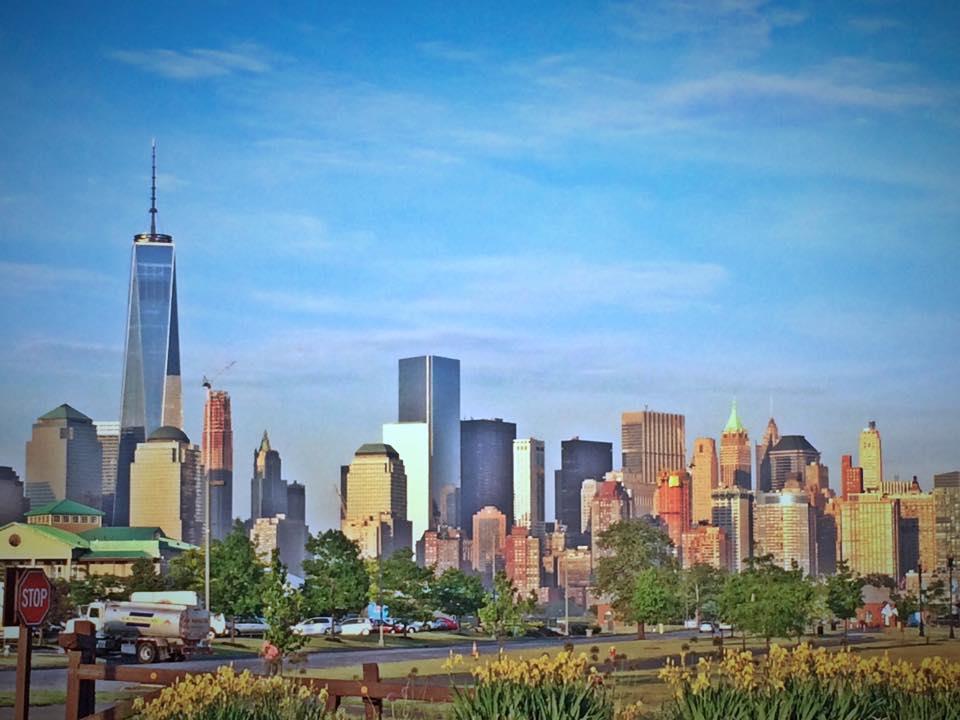 You probably don't think of New York City and camping as things that would go together. Neither did we.
Three years ago, when we were still planning the trip, one of us asked the other if they thought there were any RV parks close to New York City. A little Googling revealed a place called Liberty Harbor RV Park, which advertises itself as the "closest RV park to New York City". It's in Jersey City, and looks across the Hudson at Manhattan, which is a short 15-minute train- or ferry-ride away.

A little more searching revealed that not only was it the closest park, but the next closest park to was a little over 1 hour and 15 minutes north--practically in upstate New York. Needless to say, if we wanted to go to the city very much, we didn't have much of an option about where to stay. To make matters worse, Liberty Harbor doesn't have sewer service at any of its spots, meaning we'd have to rely on our waste tanks for 3 weeks. The longest we'd ever gone before that was 3 days. It also cost two times the highest rate we'd normally pay for an RV park.
Since we left home, we've been reading reviews and getting some first-hand accounts of Liberty Harbor from other RVers. None of those reviews were glowing. At our last stop before New York one of the staff at our RV park talked about Liberty Harbor using phrases like "parking lot", "crammed in", "full of potholes", and "the owners don't care." Put all this information together, and it was starting to make us a little nervous, but what were we to do if we wanted to explore the city?
We decided to set our expectations very low and steel ourselves for three weeks of hunkering down in the RV, using only paper plates and cups, and favoring the park's restroom over our own, except in the middle of the night.
When we arrived, it quickly lived up (or down?) to our expectations in many ways. There was some excitement with the miniature-sized spot they'd assigned us the first day, and at one point Brooke and Lauren actually got locked *inside* the windowless bathroom. As reported, the "park" was essentially a big parking lot, but it had power, water, and bathrooms with showers--everything we needed--and was right outside New York City.
We explored A LOT of New York from this home base, and we were so glad we stayed closer to the city for those experiences, though we all longed for some greenery by the end of our 3-week stay. In any other circumstances, we'd have be outraged about paying double a typical rate for these amenities. In the end, though, we found it much easier to accept the less-than-ideal circumstances because we had set our expectations so low up front. Reality only had up to go from there.
If only we were able to set our expectations that low for everything in life!
---