"You may NOT lick your dinner plate, but you MAY lick your dessert plate."
Posted by Brooke Tower on Thursday, November 13, 2014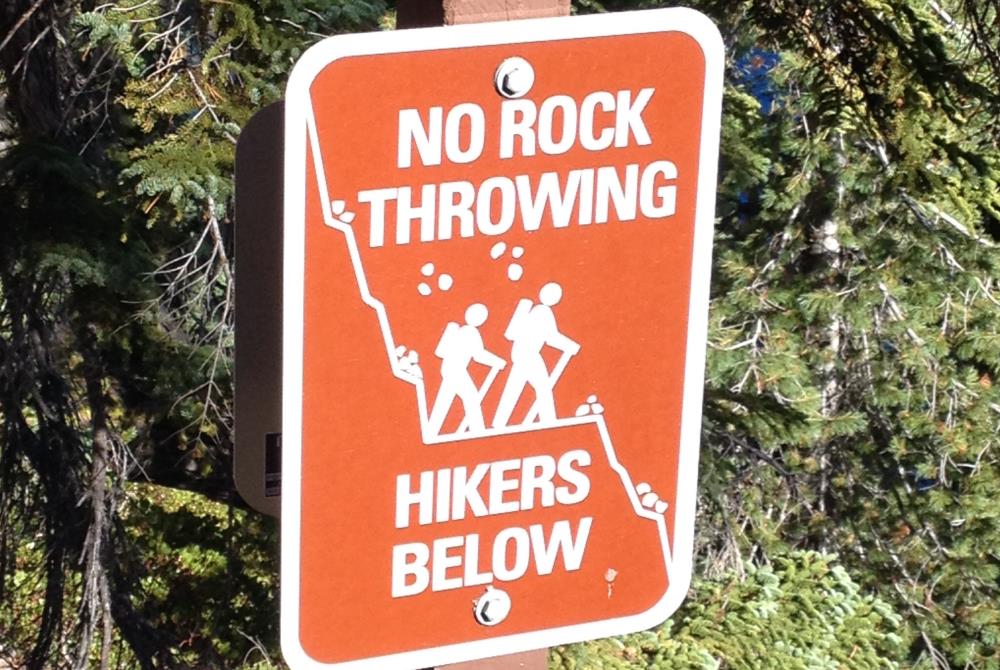 "You may NOT lick your dinner plate, but you MAY lick your dessert plate."
I am a classic firstborn in many ways. I like knowing what is expected and rules are one way of communicating expectations. When we check into a RV park or campground, we always get a list of rules and expectations that I usually read. Every culture has many spoken and unspoken rules. What fascinates me the most, though are the posted rules.
I have a theory that most rules are a response to one person breaking another person's ideas about the way the world should work and what is acceptable, or not acceptable. I have taken pictures of some of these rules because they make me smile.
I am not talking about the rules of common courtesy. I am talking about the random rules, like the one in the title of this blog post. My dear friend, Liana, graciously had us over for a delicious dinner. Her girls were very well-mannered, so I was surprised when they started licking their bowls after dessert of berries and maple whipped cream. She then told me their family rule and we laughed about different rules we never thought we'd have to make.
The very next day I had to make a rule that "one couldn't remove the cardboard tube from a roll of toilet-paper before the toilet paper had been used up." This rule is only necessary with a certain RV toilet paper brand and a child who wanted to make binoculars creatively and independently.
Fellow parents have found themselves saying things like, "You can't have any more pineapple until you finish your French fries."
Here a few signs from along our journey, where I saw them, and my thoughts...
"No dogs allowed in the bathroom." Seen at our RV park outside Portland, OR. Why would anyone want to bring their dog with them to the bathroom? I haven't lived with a dog for many years, but maybe I have forgotten the extent of this special bond....
"Dust! Is a four letter word." Seen on the way into a remote entrance to Glacier National Park. I thought it was funnier when the ground was wet and I was inside driving the truck with the windows up than my passengers in the bed of the truck may have thought.
"No Hair Coloring. Hair Coloring is not allowed in the restroom. If you are caught you will be asked to leave the park and/or fined $50 for the cost of clean up." Seen at an RV park in Hermiston, OR. I wonder if it was a short or long term resident who was the offender and if it was a response to one or repeated hair-colorings incidents.
"Wheels yield to heels." Seen on the paved trail next to the river in Phoenix, OR. Since I am running or walking more often than biking or on other wheels, I just liked the cleverness of this wording.
"No rock-throwing. Hikers below." This was seen on the very steep trail with many switchbacks down to the shore of Crater Lake, in Oregon. When I first saw it, I was a bit incredulous that this sign needed to be posted. However, after traveling down the trail and seeing my kids further away, my mischievous side considered surprising them with a rock thrown near them, and wanting to see how far I could throw, to see if I could actually even propel a rock all the way to the water. My practical and pride sides kept me in line. I did not want to hear a lecture from the kids ;).
Often rules save us from ourselves. Sometimes they save us from others. And they usually make the world a better place J.
---